Single Muslim UK & USA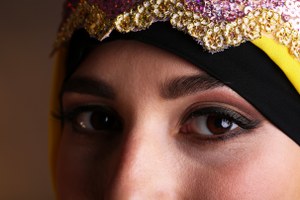 Are you a single Muslim looking for love? Finding other Muslim singles can be a challenge, especially if you live in a country or city where there aren't many others who share your Islamic faith. But here at IslamicMarriage.com, we're devoted to helping the single Muslim population meet up for dating, marriages, and lifetime commitments with other Muslim singles who share their values and ideals. There are a lot of Muslim dating sites out there, but few offer the full range of features and the enormous population of Muslim singles that we boast at IslamicMarriage.com. Best of all, any single Muslim living anywhere in the world can sign up and create their account on our site for free, making it easier than ever to find your next date.
It all begins by signing up for an account. This process is not only free, but also simple: it should only take you a few minutes to get started. Once you have an account, you can set up your profile to let other Muslim singles know exactly what it is you're looking for in a mate. You'll be able to share information about yourself and upload pictures that show other single Muslims who you are. You can even answer our questionnaire that will help shape your matches by exploring your background, values, and the essential wants and needs you have for a relationship.
With a free account, you can also send a message to any of the Muslim singles on our site that catch your eye, as well as see all of the great messages you get from our members. If you want to take part in even more communication, you can unlock the full power of IslamicMarriage.com by signing up for a Platinum account, which will allow you to send and receive an unlimited number of messages. Platinum members also have access to our exclusive chat service, allowing you to communicate instantly with other single Muslim men and women without sharing any personal contact information. That, along with our Five Star Safety Program, helps to make IslamicMarriage.com one of the safest Muslim dating sites in the industry.
No matter where you live or what you're looking for, IslamicMarriage.com is the site for your Muslim dating needs. We cater to single Muslims in all parts of the world, from the Middle East to Europe, Asia and the United States. We'll help you find other Muslim singles in your neighborhood, nearby cities and around the world, allowing you the best chance possible to find a match that's just right for you.
If you're ready to take a journey that could end in a Muslim marriage, it's time to sign up for a free account at IslamicMarriage.com. With the largest pool of eligible Muslim singles and all of the tools you need to find your next date -- and possibly even the love of your life!
In many cultures, tradition demands that singles marry by a certain age. The widely held belief being, when it comes to marriage, the earlier you marry, the better it is. It may be that you decide to delay your big day until you find someone you are amazingly compatible with or for reasons such as your education or career. Yet, as you get closer to crossing the age that is considered appropriate for marriage, you may start to feel the pressure from your family to marry. At this point, even your relatives and your friends may join in to coax you into accepting a marriage proposal or to try and persuade you to marry a romantic partner you may already be in a relationship with. If you are single and at what is considered to be the marriageable age, you may be bewildered by the social pressure to marry, as you may also feel prepared for commitment and are just looking for someone compatible you can be happy sharing your life with.
In the Islamic faith, marriage is a sacred contract between individuals and getting married is, socially speaking, essential. Previously, relatives and family friends played a central role in arranging marriages between singles from compatible backgrounds. Marriage proposals were suggested and a partner was often chosen after the merits of each proposal were carefully weighed. Now, as more Muslims move overseas for studies, work or business, singles based in a particular location may have a limited network of family and friends to rely on for introductions to potential partners and for proposals for marriage.
Online dating sites and matrimonial sites play a key role, in situations like these, as they help singles find compatible romantic partners and connect with other like-minded singles. For a single muslim based in the uk, online dating sites that are exclusive to singles from the Islamic faith, offer a friendly, welcoming space to link with and interact with singles from their own cultural background. They may instantly connect with potential partners that meet their specific preferences regarding the location, the physical attributes, the qualifications and the personality traits of the potential spouse. Signing up with a site that offers this service also helps you connect with singles you are compatible with for friendship and companionship. This widens your network of friends and connecting with potential romantic partners through this network also becomes a real possibility.
Although you may be happy being single for now and are enjoying this phase where you are connecting with potential partners and are getting to know them, societal, parental and peer pressure may push you into making a hasty choice and get married quickly. You may feel compelled to jump right into commitment with the first suitable match that comes along. While this may seem like the perfect way to make your family happy, there couldn't be a better time to explore all your options carefully, before making your final choice. With an online dating site, as with matrimonial sites, once you are signed up, you will continue to meet with potential partners frequently. Contact potential partners who catch your attention and interact with them to get to know them. When the online connection with a potential spouse feels near perfect, go on a few dates to confirm that the compatibility and connection feels right. This is a great way of experiencing the joys of a match made in heaven, right here on earth.
Interesting links on Muslim Singles
http://en.wikipedia.org/wiki/Marriage_in_Islam