Muslim Singles Directory > Muslim Singles
Muslim Singles
Meet Muslim Singles in the UK & USA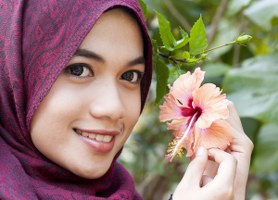 There are several avenues that can help you connect with new, interesting singles. You can meet your future partner at work, through friends or might meet someone who shares your interests at a hobby class or while you are attending a cultural event. For Muslims singles, meeting potential partners can happen when a marriage proposal is suggested by relatives, family friends or when a matchmaker suggests a match that appears to be perfect. Yet, these methods of finding a partner for a long-term relationship and marriage, leaves a lot to chance. It entirely depends on efforts made by other people on your behalf. These methods could involve waiting for things to happen when you are looking for fast, instantaneous results. Online dating sites that are exclusive to singles from the Islamic faith bring potential partners on a common platform. Here, they have the chance to find potential partners according to their own specific preferences. This online space is where they get to meet Muslim singles based in their proximity, in a different location or in a specific country of their preference.
While having a hectic social life and lots of friends would seem like the perfect circumstances to meet several potential partners, the challenge that many Muslim singles in the uk potentially face is that they may have plenty of friends; still, they may have few friends from their own religion. Also, they may encounter several interesting potential partners but none of them may share their religion. Generally speaking, Muslim singles dating is with marriage in mind. The intention behind starting a romantic relationship is marriage. Although the intention is clear from the onset, the real challenge is to find interesting singles from their own religion; to meet someone they like enough to marry.
Taking your quest for the perfect match online instantly puts you on a common space with a huge number of other singles. This increases the probability of linking with someone who matches your vision of the dream partner. While you may quickly find what you are looking for, it is equally possible that the search may take more time than you foresee. Although you may be looking for fast results, sometimes, to get what you want, persistent effort is what will get you where you want to be. If your search takes longer than you anticipate, stay on the site, keep looking, the chances of meeting the "one" you are looking for can happen any day. With new people signing up each day, someone you are looking forward to linking your life with may be among those who signed up this very day.
Muslim Singles Video
Interesting links on Muslim Singles
http://en.wikipedia.org/wiki/Islamic_marital_practices
United States
United Kingdom
Pakistan
Nigeria
Canada
India
Morocco
Australia
South Africa
Saudi Arabia
Other Countries